PLUK DETOX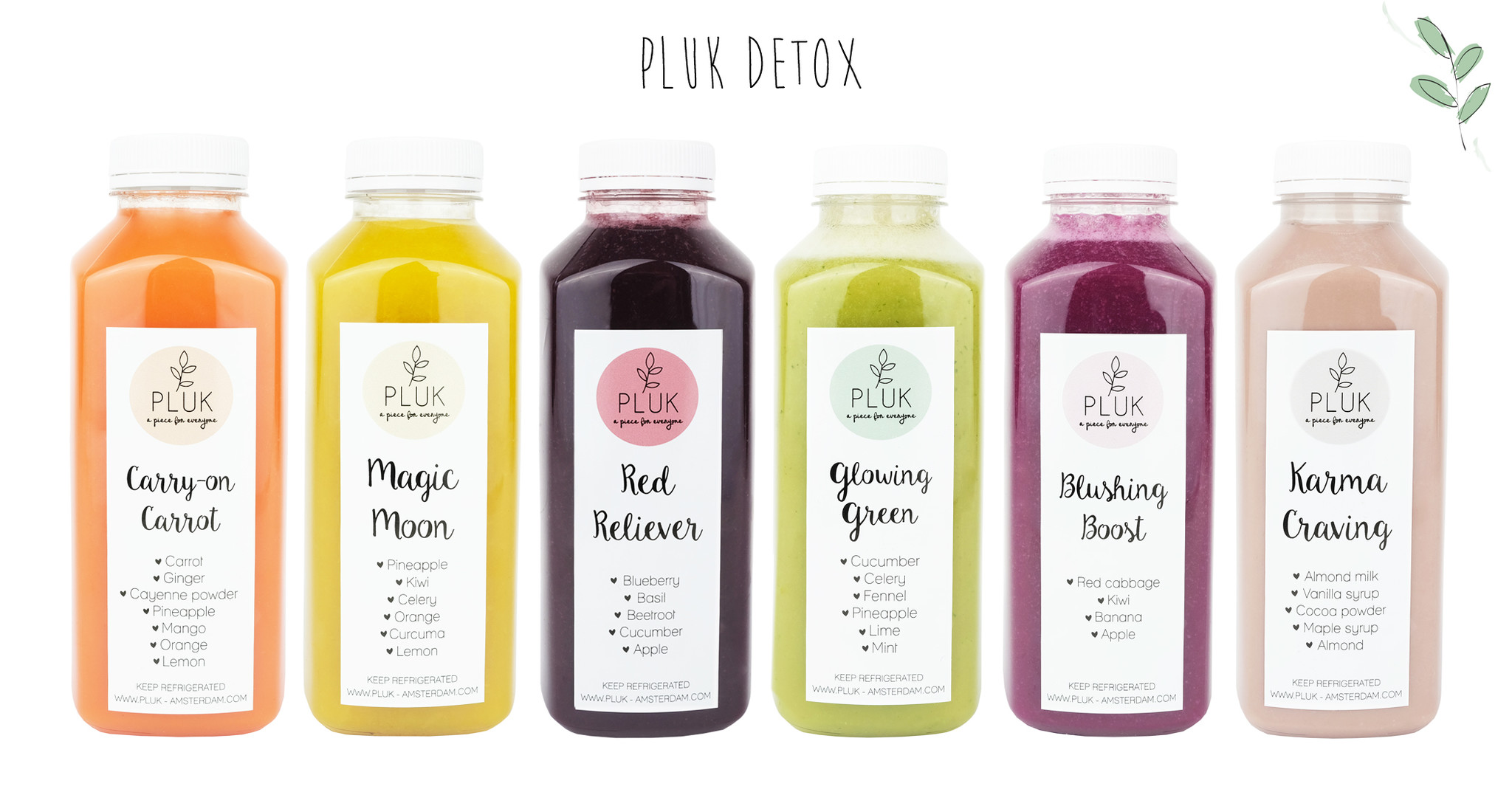 You can only order the detox when you can pick it up at Pluk Amsterdam
Kom jij de detox afhalen bij Pluk Amsterdam en heb je de detox voor 16:00 uur besteld? Dan kan je de volgende dag om 9 uur de detox al bij Pluk Amsterdam ophalen.

There is no such thing as bad timing for new beginnings.
Are you ready to balance your lifestyle, cleanse your body and replenish your mind with an energy boost?
To help you achieve your goal, Pluk has developed the Pluk Detox. You can choose between 1, 3 or 5 days of detox and get a step closer to the balanced life you are aiming for.
With this perfect mix of nutrients, vitamins and minerals, you will feel a lot healthier: physically and mentally.