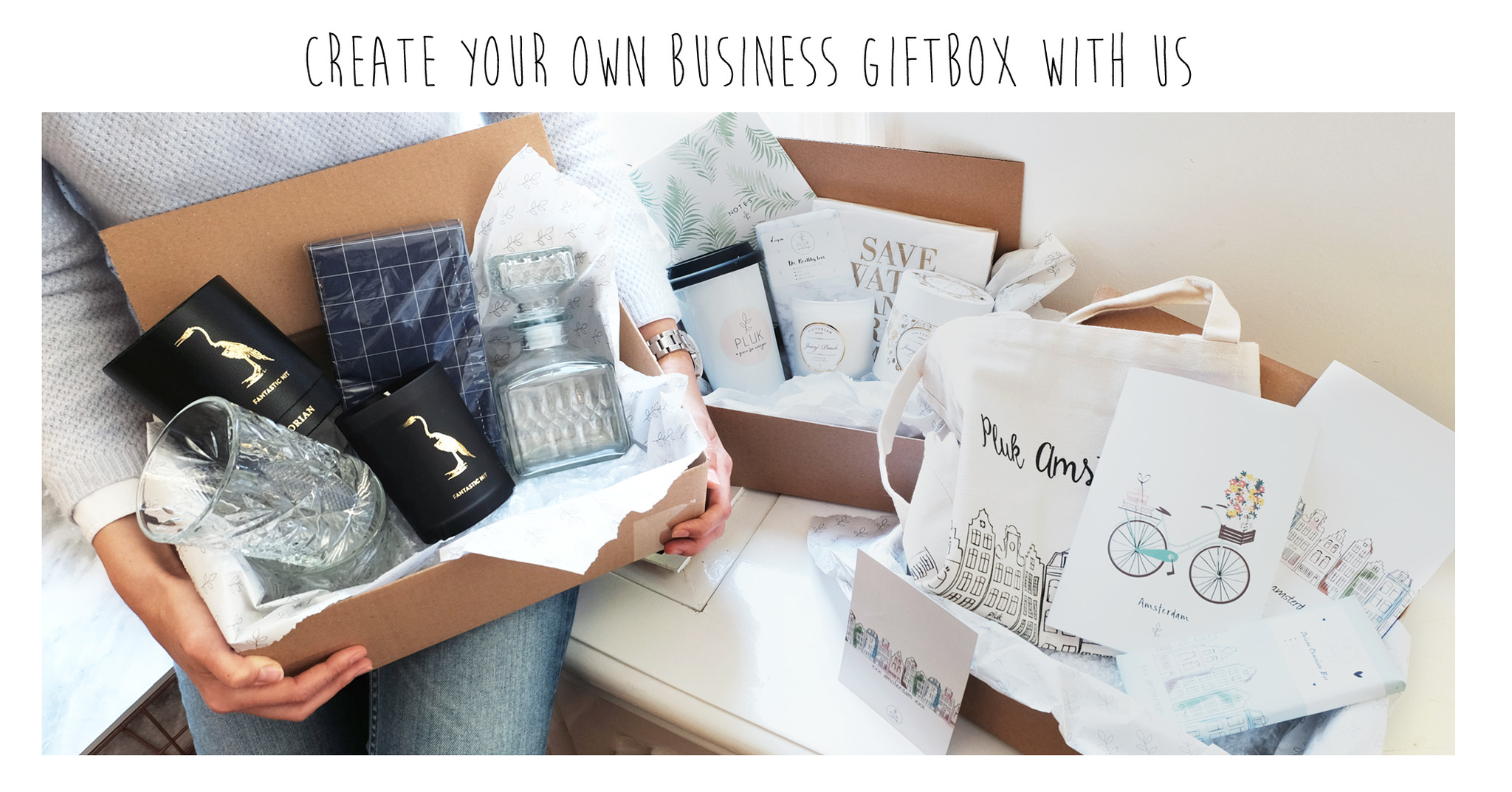 Are you looking for a unique present for your colleagues? Than we can help you out! 
Toghether with us, you can create your own giftbox. 
Pluk ensures that all gift boxes are beautifully wrapped, also you can even add a handwritten card. 

You can create the box from a minimum of 20 euro a box. 
So are you looking for a Christmas present, a relation gift or just a thank you present? 
Email your idea to marketing@thedutch-company.nl